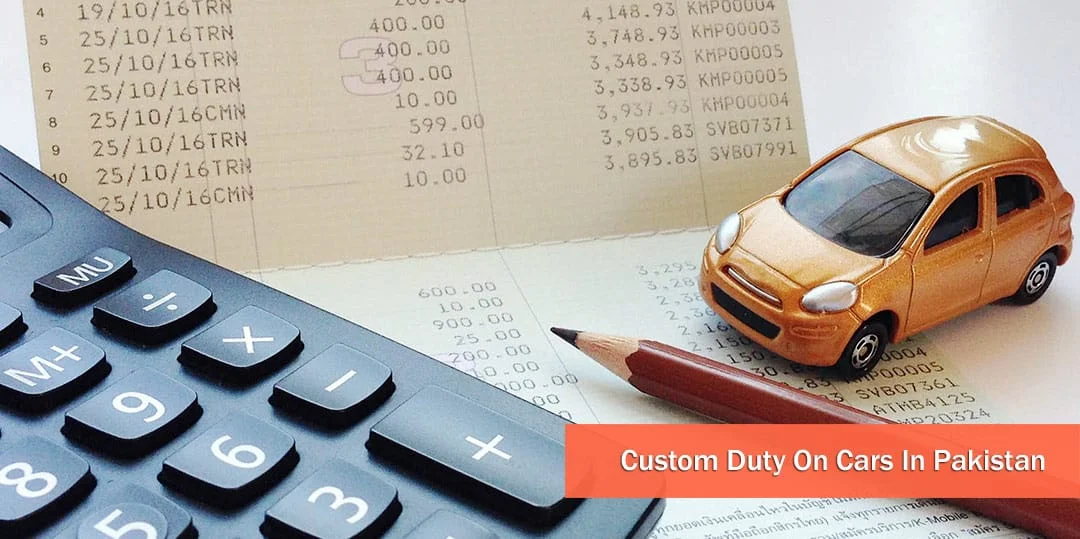 Do you know that new and even used vehicles are now importable into Pakistan without any hassle? All you have to do is to pay some tax as a customs duty and you can drive your dream car with your family in your own country. Every country charges customs on imported goods and that is decided by the state itself. Likewise, there is a fixed Custom duty on cars in Pakistan .
Before you import a car, make sure you know the procedure and policies. Read the article to the end and know the details and differences between importing new and used vehicles.
What is Cars Custom Duty?
This is the amount paid for your car to be legally driven. Regardless of whether the car is new or used, custom duty must be paid. Nobody is allowed to obtain a vehicle from the port without paying the customs charge. Any vehicle which is imported without paying tax is considered illegal. The customs duty of a car depends on its make year, engine power, and car type.
Schemes For Import Of Cars
New and old vehicles are importable under various schemes:
Import Of New Vehicles:


Under the current import policies and conditions set forth in the Import Policy Order and Customs law, new automobiles can be legally imported into Pakistan by any person after the settlement of applicable taxes.

Import Of Used Vehicles:


According to Appendix-E of the Import Policy Order 2016, which is a legal exception, overseas Pakistanis are permitted to import used vehicles only under the following three schemes:
Personal Baggage
Gift Scheme
Transfer of Residence
Following is the vehicles imported under different schemes
| Sr | Schemes | Types Of Vehicles |
| --- | --- | --- |
| 1 | Personal Baggage | Passenger car, bus, van, trucks, pick-ups including 4x4 vehicles, agriculture tractors, bulldozers, laser land levelers and combined harvesters |
| 2 | Gift Scheme | Passenger car, bus, van, trucks, pick-ups including 4x4 vehicles, agriculture tractors, bulldozers, laser land levelers and combined harvesters |
| 3 | Transfer of Residence | Passenger car, bus, van, trucks, pick-ups including 4x4 vehicles, agriculture tractors, bulldozers,laser land levelers, combined harvesters and motorcycles or scooter. |
Variation In Custom Duties
Duty amounts varies depending on engine power. Here are the engine displacements that are subject to the same customs payment requirements:
660cc to800cc cars = same customs duty.
801cc to 1000cc = equal.
1001cc to 1300cc cars =same custom charges.
1301cc to 1500cc cars = equal in custom duty.
1501cc to 1800cc cars = same custom charges.
How To Calculate Custom Duty Of Cars?
Custom obligation and current dollar rate are closely related. For calculating custom duty on cars you have to know a few basic details and you can simply do it yourself as follows:
Find out how much your car is worth in dollars.
Multiply the amount by the traditions' current exchange rate.
Multiply it by the level of duty to be paid, which is 35%.
Multiply the complete surface duty by 138.
Include the cost of transportation and terminal fees.
How To Pay Custom Duty On Cars In Pakistan?
You can easily check custom duty online. Customs fees are paid with WeBOC. A Log-In ID and password will be provided by the collector after the application is approved. These are used to create a Payment Slip ID (PSID) for e-payment in order to access the profile where the customs duty will be paid electronically. The process you will follow to pay for your imported car is as follows:
In order to proceed, you must first supply the necessary documentation, such as a bill of lading, a receipt for the purchase of a car, personal information, etc.
You must input your login information on the WeBOC website in order to create a PSID. Click the Goods Declaration link on the left-hand side of the homepage when you arrive there.
Choose the Consignment Category and Declaration Type from the pop-up menu that displays after it.
Once the Goods Declaration form appears, complete it with the necessary details in each box before submitting.
Choose the E-Payment option from the payment through the drop-down menu.
Complete the form with all the necessary customs and other import fee information, then submit it.
Once you have entered your payment information, a page with payment details will appear.
You will then receive a generated PSID page with all the details of your custom payment.
You can get your desired car and drive that with convenience in Pakistan now. Just follow the guidelines provided here and do not miss any points to avoid inconvenience.
Related Blogs